Head of Wealth Management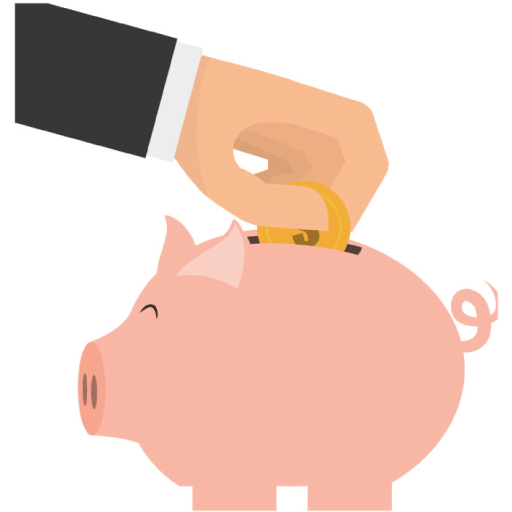 For one of our client, an independent multi-billions wealth management firm, we are looking for a Head of Wealth Management.
This person is responsible for managing the wealth management business (consisting of Relationship Management, Client Support, and Wealth Governance) across all offices. This leadership position has direct responsibility for profit generation, business growth, and retention (at both client and talent level) in the wealth management business.
The primary objectives of the role are to:
grow and manage the wealth management business with a heavy focus on client satisfaction, engagement, and excellent client servicing,
optimize profitability and key business metrics (including wealth management revenue, new client additions, etc.),
attract and retain high-value talent while ensuring the WM team works as a high-performance team that is culturally aligned with the firm,
develop the firm's network of external partners (Lawyer, Trustee, Accountants, Tax Advisors, Custodians etc.…) to better serve the clients and increase referrals from external parties to the firm.
Responsibilities:
Strategically: The role holder will contribute to the firm's strategic efforts by leading the strategic direction of the WM business. To do so, the role holder will gather industry knowledge and propose strategic initiatives for the WM business at both ExCo and ManCo level. Such initiatives will take into consideration factors including industry trends, evolution of the regulatory environment, client and prospect feedback, relationship manager feedback, and M&A opportunity.
Commercially: The role holder will serve as the recognized leader of the wealth management (WM) business internally and externally,acting as an ambassador of the firm. In so doing, the role holder will:
– function as the executive oversight for sales efforts across both prospects and existing customers to maximise cross-selling and ensure relationship managers are applying best practices when
engaging in business development and prospect conversion.
– together with the CMO, develop strategies to enhance client engagement as well as new prospecting channels.
– support business development activities by partnering with relationship managers during prospect
and client meetings as needed.
– enable the firm to capitalise on the feedback of prospects, clients, and relationship managers by
pro-actively channelling it into the firm's marketing activities, investment offering,and WM services
so that these remain competitive. The role therefore entails pro-active inter-departmental
engagement, particularly with the Investment Office, Finance, Marketing, and BI leads.
– broaden and optimize the interaction with the WM business'external network of business partners
(e.g., lawyers, trustees, etc) and service providers (e.g., custodians) to better serve the interests of
the firm and its clients.
Managerially: The role holder will managethe business planning, P&L, and overall performance of the wealth management business. This will entail:
– pro-actively and collaboratively working on the creation, execution, and oversight of business plans
to:
1. achieve WM targets in relation to revenue, profitability, client satisfaction, client servicing, and advisory product penetration.
2. optimise talent management to keep the skills of WM talent up to date and WM resource resilient in the face of changing business needs, employee absences, and employee succession.
– reviewing and assessing key WM personnel for performance, compensation, and promotion purposes.
Operationally: The role holder will contribute to the identification and resolution of matters that negatively impact prospecting, on-boarding, and the day-to-day servicing of clients as well as contribute to the optimization thereof. Some of these issues will be addressed in collaboration with internal team members (e.g., process-level or system-level matters) but others may require engagement with external parties e.g., troubleshooting issues with a custodian.
Profile:
10+ years of wealth management industry experience
Entrepreneurially minded, ideally evidenced through prior experience either building or leading a business venture while holding P&L implications
Prior experience either managing an RM team and/or a client book
Specific knowledge of the investment industry (financial instruments, workflows, major players, trends, etc.)
Bachelor's Degree (Masters preferred) ideally in a field related to Business Management, Finance, or Economics
Must have knowledge of the Microsoft Office package (Word, Excel, and PowerPoint), overall tech and digital savviness would be a plus
Traits: driven, dedicated, personable, charismatic, gravitas, internationally minded
Excellent verbal and written communication skills in English, and ideally French too
Demonstrable leadership, management, and inter-personal skills; including ability to make tough decisions, to change and adapt quickly, while remaining focused on customers and executing business initiatives
Strong sense of prioritizationand business planning skills; both tactically and strategically
A customer orientation which allows him/her to solicit, acquire, and act on information from customers concerning their current and future needs, issues, and challenges
Strong negotiation skills and the ability to influence internal business partners
Superb business judgment and ability to think through complex business issues while maintaining a very high bar in execution (drive excellence in services, hiring, etc.)
Job Features
| | |
| --- | --- |
| Job Category | Bank / Finance |